Roch is one of the newest companies known to produce high quality appliances and accessories. This Roch RGC-80-EG – 55X80cm 5 Gas Burner Cooker is very simple and convenient to use. It provides greater control while handling thanks to its intelligent design. This Cooker fasten up the cooking process by allowing you to cook multiple dishes in one go. The flawless cooking makes sure that you don't have to keep a constant check. Furthermore, it takes very little time to clean. It is highly durable and caters your needs for an extended period. It is completely safe to use and delivers reliable food. The Free Standing makes cooking more comfortable.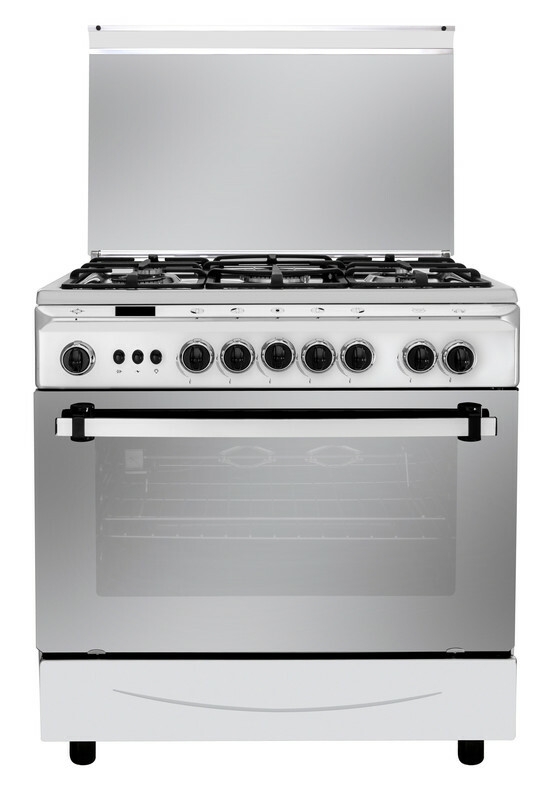 Reliable and Efficient
This Roch gas oven gives you an all-in-one experience for all your cooking needs. It allows you to cook your meals in minimum time. The  oven is perfect for baking cookies, biscuits, and much more. All the more, the grill feature allows you to prepare mouthwatering barbeques, kebabs, and sandwiches. Furthermore, the high-quality make of this gas cooker facilitates efficient cooking.
For Your Convenience
This Roch gas cooker has a compact construction that will not occupy a lot of space in your kitchen. The stainless steel exterior ensures a long lasting life and excellent corrosion resistance. This appliance has front knobs for easy and intuitive control. The closed-door grill gives you the versatility for trying different kinds of dishes for your house parties and special occasions.
Technical Specifications
Brand Name: Roch
Model Info: ‎RGC-80-EG
Size: 55X80cm
Color: ‎Grey
5 Gas Burner
See Through Oven Door Glass
Fuel type: ‎Liquefied Petroleum Gas
Installation Type: ‎Freestanding