Whether you're watching movies, listening to songs, or playing games online, this Sony home audio speaker is designed to enhance your experience. Its 5.1 channels and its 1000 W total power output, coupled with its S-Master digital amplifier offers you a surround-sound experience. Sleepovers are double the fun, with this speaker's karaoke feature which gives you and your friends the chance to challenge each other to sing-off battles.
S-Master Digital Amplifier
The S-Master amplifier uses a simplified full digital signal path to reproduce digital studio signals, without the multiple analogue stages required in conventional amplifiers. This process brings you audio that's powerful and not distorted.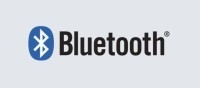 Wireless Streaming with Bluetooth
Pair your smartphone or tablet with this Bluetooth-enabled theatre system, to control your playlists and the volume with your device.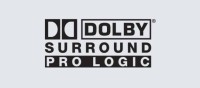 Dolby Pro Logic
This audio technology extracts surround sound audio from your favourite 2-channel music, movies, and TV shows, so you can enjoy an immersive TV-watching or music-listening experience.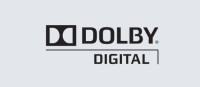 Dolby Digital
Six discreet audio channels, including a subwoofer, position sounds and effects to bring you a surround-sound audio experience.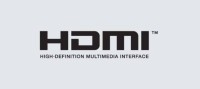 HDMI Cable
Thanks to this feature, you can share, playback, and watch movies in full resolution. A single HDMI cable allows high resolution video and sound.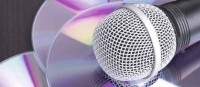 Karaoke Feature
Hook this speaker up to your TV, to set up your own karaoke party at home. Two mic inputs, and features such as song reservation, echo, and key changing offer you and your friends a fun sing-off experience.
BRAVIA Sync
This feature lets you control all the key aspects of your home theater, such as the power, volume, and channel selection from one remote.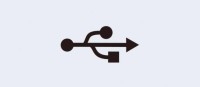 USB Playback
Connect USB drives through the USB connectivity port.
Technical Specifications
Power Output – Front (RMS): 167W
Power Output – Center (RMS): 167W
Power Output – Surround (RMS): 167W
Power Output – Subwoofer (RMS): 165W
Power Consumption (in Operation): 70W
Power Consumption (in Standby): 0.3W
Power Output – Total (RMS): 1000W
Amplifier
S-Master: 24bit
Audio Line IN/OUT (Analogue): 1/-
Video Signal IN/OUT (Composite): -/1
Video Signal OUT (HDMI): 1
USB: 1
Speaker Terminal (Front/Centre/Surround/Subwoofer
Movie/Music ModeYes
Dolby Digital
BRAVIA Sync
Control for HDMI: (Default on)
Dimmer
A/V SYNC (Lip Sync)
Audio Line IN/OUT (Optical): 1/-
Mic Input Jack (3.5mm / 6.3 mm)2 (6.3mm)
Audio Return Channel (HDMI)
Dolby Pro Logic/Dolby Pro Logic II
Video Signal OUT (HDMI) Upscale 720p/1080i for DVD
USB Memory
Decoding Format for Sound (Playback): MP3/WMA9/AAC
Decoding Format for Picture (Playback): JPEG
Decoding Format for Video (Playback): Xvid Home/MPEG4 Simple Profile
Encoding Format for Sound (Record): MP3/WMA9/AAC
MP3 File Name/ID3Tag Ver. 1.1/ID3Tag Ver. 2.0)
Play Mode (Normal)
Play Mode (Shuffle)
Play Mode (Repeat)
Play Mode (Resume)
Tuner
Band: FM
External FM/AM Antenna: FM (2P CN)
Station Preset: 20 (FM)
DVD/SACD/VCD/CD Player
DVD/DVD Audio/SACD/CD/Video CD
DVD/CD/SACD TEXT
CD-R/CD-RW Playback
DVD-R/+R/+R DL/+RW/-RW/-RW(VR) Playback (Some discs may not be played back) /Yes/-
MPEG4 Simple Profile Playback
JPEG Playback
MP3 Playback
MP3/ID3Tag Ver.1.1/iD3Tag Ver.2.0
Multi Disc Resume (DVD,VCD): 5discs for DVD, 10discs for CD-DA/VCD
Tray Lock
Play Mode (Shuffle/Program/Repeat) CD/VCD/SA-CD onlyYes/Yes (CD-DA only)/Yes
Speakers
Front Speaker Type (Grill): Fixed/Punched Metal
Front Speaker System: 2 way
Front Speaker Woofer Unit: 65mm
Centre Speaker Type (Grill): Fixed/Punched Metal
Centre Speaker System: 1 way
Centre Speaker Unit: 1 unit
Surround Speaker Type (Grill): Fixed/Punched Metal
Surround Speaker System: 1 way
Subwoofer System: Subwoofer
Subwoofer – Active/Passive: Passive
Subwoofer Speaker Unit: 1 unit
Front Speaker Length of Supplied Cable: 4m/AWG22/Gray
Centre Speaker Length of Supplied Cable: 2m/AWG22/Gray
Surround Speaker Length of Supplied Cable10m/AWG24/Gray
Subwoofer Length of Supplied Cable: 3m/AWG22/Gray
Front Speaker Tweeter Unit: 40mm